At the end of February, one of the most anticipated OVA (Original Video Animation) premiered on the internet. Mobile Suit Gundam Origin I: Blue Eyed Casval celebrates the upcoming 35th anniversary of Mobile Suit Gundam. The first film in the mini-series goes back to take a detailed looked of one the most famous antagonist in anime history Char Anzable.
The storyline goes to tell the audience how Casval (Char as a child) becomes an ace pilot and how revenge fills his childhood. The film is done by Yoshikazu Yasuhiko who illustrated and wrote the manga by the same name. Yasuhiko role is the chief director with Katsuyuki Sumisawa as the scriptwriter and the director Takashi Imanishi a veteran from Sunrise. The official website for the movie had a 7-minute video of the English dubbed (edit: video turned private so has been replaced). Production started back in 2011 for the OVA series
The film has been distributed by Anime Consortium Japan worldwide. The film will release on Blu-Ray on April 24th and has an export pre-order edition. The limited edition will include Japanese and English dubbing, and subtitles in Japanese, English, French, Korean, Traditional Chinese (Hong Kong), Traditional Chinese (Taiwan) and Simplified Chinese.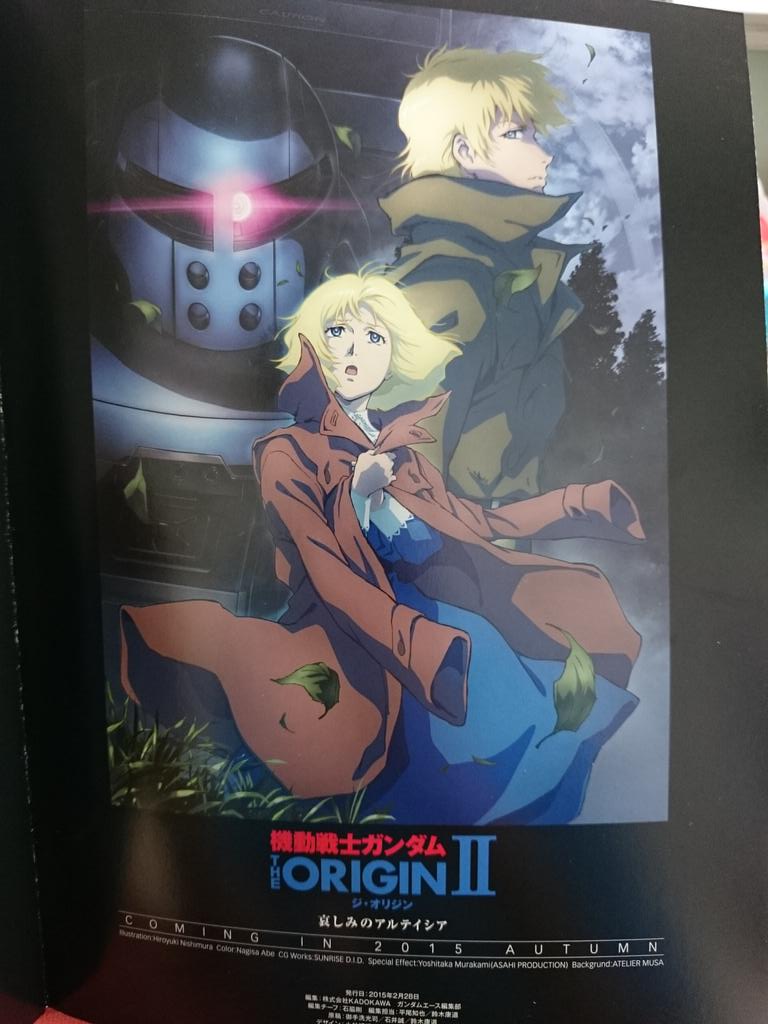 The next film Mobile Suit Gundam Origin II: Artesia's Sorrow has been slated for Fall 2015 from collector edition advertising. There are three more films left to complete the series.
Sources: Gundam Guy, Gundam Info, Anime News Network, Wikipedia, Gundam-The-Origin Official Website